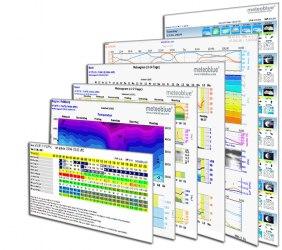 point+ provides high detail precision forecast diagrams for any location worldwide. point+ offers services for ballooning, climbing, sailing, surfing, event organisation, tourism, construction, road maintenance, building management, insurances and others. Through a point+ subscription on www.meteoblue.com, you have access to printable meteograms, to air diagrams such as Stueve and Sounding, to Astronomy Seeing predictions and to the whole meteoblue weather archive. With a point+ subscription, no advertisement will be displayed on the meteoblue website. The subscription will end automatically after the subscription period.
References
point+ subscription
You can subscribe to point+ for 1 month, 3 months, 6 months or 12 months.
If you are registered, you can test the point+ subscription once free of charge for 14 days.
How to get point+
Register for free on the meteoblue website
Go to the point+ purchase page
Select desired point+ subscription
Select payment method
point+ is now ready for use
sometimes, it may be necessary to log out and log in again to activate point+
Using point+
You can view, print and store point+ images - and send them to others, or archive them so you can always go back and check how good the forecast was. To print an image, save the image first: click on the download button below the image, or (right-) click on the diagram, choose a file name and directory and save it. The standard diagram format is .png. Then open the image with an image program and print.
point+ also works on most mobile phones with internet access. If the www.meteoblue.com website displays well on your mobile device, point+ will also work well.
point+ updates
point+ diagrams are updated at least 2 times a day. Update times are displayed in the diagram headers. The period since the last update of the diagram is indicated above the diagram- in hours, minutes and seconds. For images which are updated more frequently, you may be advised to refresh the diagram, to see the most up-to-date image. For more information on updates, see the following link: Updating.
point+ features
Seid,
meteoblue user
, 07.06.2022
Surfator,
meteoblue user
, 08.03.2021
Wolf K.,
meteoblue user
, 23.07.2020