Solar culmination: the angle of sunlight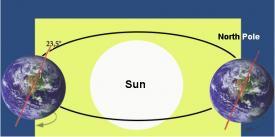 During the yearly revolution of the Earth around the Sun, the inclination of the Earth towards the Sun changes (see the picture on the right). During the northern solstice on 21 June, the Northern Hemisphere is most inclined to the Sun, and receives most of the sunlight. Six months later, on 21 December, the Earth reaches the Southern solstice, when the Southern Hemisphere is most inclined towards the Sun, and receives most of the sunlight.
This change in the Sun position leads to different daylengths and to the seasons.
Sunlight on the Earth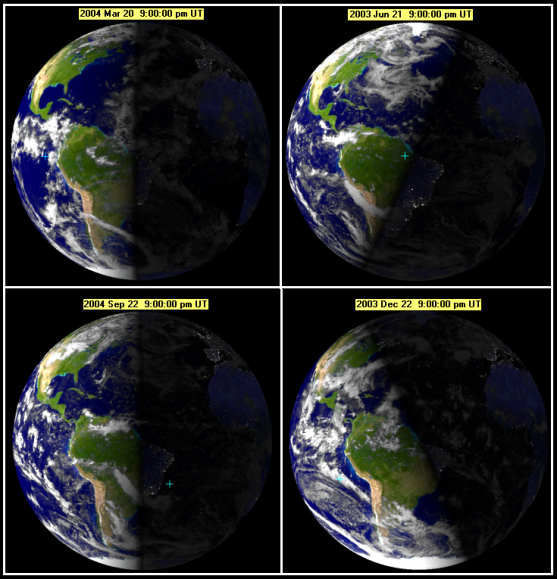 While the Earth spins around the Sun within a year, it changes inclination towards it (being on one side or the other). The angle at which the sunlight reaches the Earth and the part of Earth that is illuminated changes during the year.
The picture on the right shows four periods of the year. What differences can you recognise?